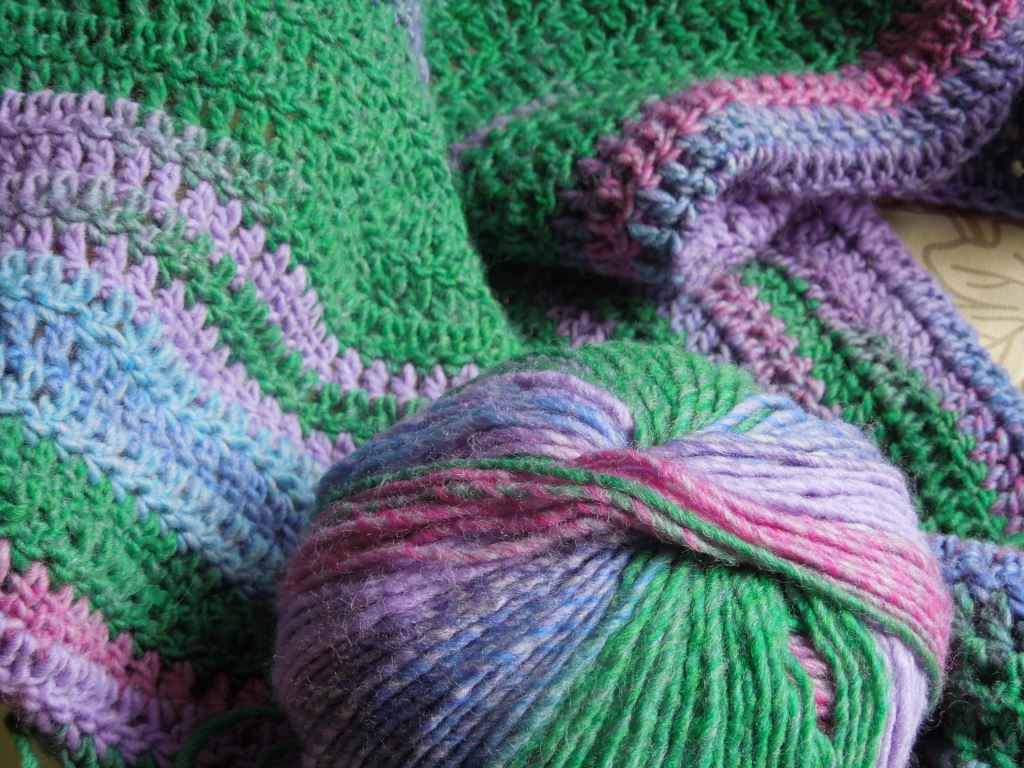 What do you do when you have a squillion and one things on your to-do list and deadlines breathing down your neck?
Why, you start crocheting a random shawl, of course. Despite the fact you've never worn a shawl in your life. And summer is approaching, and said shawl could not possibly be worn for another six months.
Hello, my name is Marina and I'm a terrible procrastinator. Well, actually I'm a darn good one. It's my habit of procrastinating that's terrible, and it seems the more urgent the tasks hanging over my head are, the more likely I am to skive off and do something else completely. It's as if the weight of everything hanging over my head paralyses me and makes me incapable of doing anything.
I am enjoying crocheting again, though!
And the situation isn't quite as dire as I'm painting it. I've written two scenes in Moonborn since my last post. Should have been more, of course, but two is better than none, and I only have five to go. I've finished the read-through of the first draft of Fairytale Curse 2, which is the first step in my revision process. I also finished up a beta read of a friend's novel, so I haven't spent all my time crocheting.
Funny thing about that, though. I realised some time ago that all my creative pursuits have fallen by the wayside since I got serious about this writing thing. No more quilting, crochet or scrapbooking. Each of those has been a huge part of my life at one time or another, and I miss the colour. I'm a very visual person. I love playing with fabric, and seeing a piece of art emerge under my hands. It still thrills me when I look over a piece of crochet forming and marvel that this object is taking shape from a single strand of yarn. I miss the tactile nature of practical crafts. Making up worlds and people in your head is a very different kind of creativity, and even though I love that, life has felt like it's missing something since I started focusing so exclusively on it.
And sometimes, particularly when deadlines are looming, even the most creative enterprise can still feel like work. That's when a hobby, something you do just for fun, no pressure, can be a wonderful release. Whether it's baking, woodwork, gardening or crochet, there's nothing like the feeling of creating something with your hands, and the quiet, contemplative nature of such creation makes a great stress release.
So maybe my shawl wasn't so random. Maybe it's my subconscious's way of telling me to stop and smell the roses a little. That's my excuse, anyway, and I'm sticking to it!
What activities do you turn to when you need to chill out?