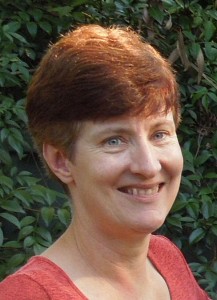 Marina Finlayson is a reformed wedding organist who now writes fantasy. She is married and shares her Sydney home with three kids, a large collection of dragon statues and one very stupid dog with a death wish.
Her idea of heaven is lying in the bath with a cup of tea and a good book until she goes wrinkly.
She is the author of The Proving series, consisting of Twiceborn, The Twiceborn Queen, Twiceborn Endgame and the novella-length prequel Moonborn, and the Magic's Return series, consisting of The Fairytale Curse, The Cauldron's Gift and the forthcoming The Fox's Debt.
Her most recent series is Shadows of the Immortals, consisting of Stolen Magic,  Murdered Gods, Rivers of Hell, Hidden Goddess and the forthcoming Caged Lightning.