Okay, so we're all pretending 2021 never happened, right?
You would certainly be forgiven for thinking so if you looked at my website last year. Not a single update! Though I did publish one book—Assassin's Bane, the final book in the Thief of Souls trilogy—and had a novella published in the anthology High Moon.
Both of those are worth a read if you haven't yet.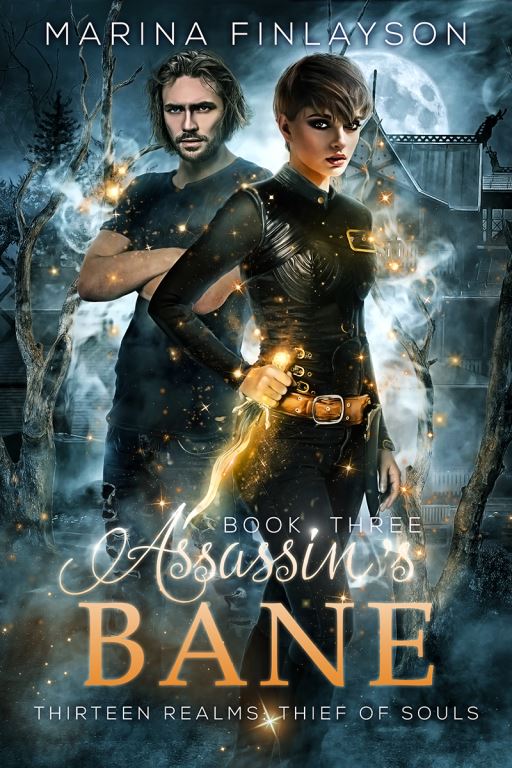 Accidentally becoming a necromancer was NOT on the to-do list. Oops.

Today was meant to be all about destroying the assassins who have plagued the Realms of Faerie for centuries. Instead, the assassins are a no-show and I'm fighting ghosts that I shouldn't be able to see.

Somehow, I've ended up with some of dear old Dad's necromantic power. He's the kind of guy who gave necromancy its bad name, and I'd give his tainted magic back in a heartbeat if I could. But he's disappeared along with the assassins and the sinister dagger known as the Thief of Souls. That's a triple threat that could smash the Realms into dust.

When all that power is turned on my best friend, my only option is to embrace the deadly new magic I despise. And that's a choice that could destroy me.
Assassin's Bane brings Sage's story to a close. Willow's story is still to come, but I'll be leaving the Thirteen Realms behind for a while. I'm taking a break to work on a new series called A Cartomancer's Guide to Werewolves, and it's going to be a lot of fun!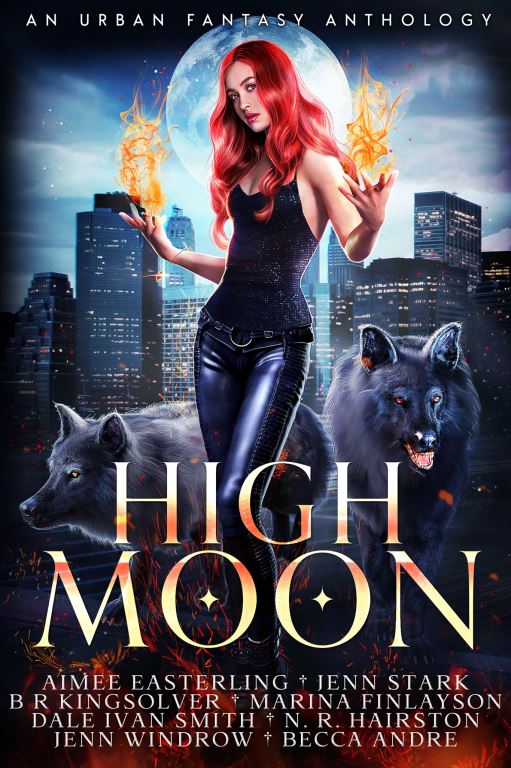 I'm very proud of my story in this anthology. I haven't had so much fun writing a story in years. I even busted out the Tarot cards to give me inspiration while I was writing it, which really sparked my creativity.
Come howl at the moon with these all-new tales of wolves in the city!

This thrilling collection contains eight exclusive novellas by today's top urban fantasy authors.

"Fox Hunt" by Aimee Easterling—Mai's life revolves around acting human and teaching fencing to middleschoolers. Then a student goes missing just as werewolves start breathing down her neck. Can she hunt the hunters without revealing her identity as a fox?

 "Wereabouts Unknown" by Jenn Stark—Having strutted her way from cop to carny fortune teller to the newest, most fabulous member of a group of Tarot mystics, Nikki Dawes has the world in the palms of her bedazzle-gloved hands. But now a pack of displaced werewolves is relying on her to find the rest of their kind. Can she reunite those snarly, sexy beasts in time to win the war on magic?

 "Elemental Witch" by B R Kingsolver—After a magical disaster puts Joanna's future in jeopardy, the Supernatural Council gives her a second chance at Midleton College. New friends, a hot wolf shifter, and a serene campus grow on her fast. Then some fool summons a demon. Can Joanna clean up the mess before the demon kills her friends?

 "Dragon Tears" by Marina Finlayson—New wolf Nat Turner jumps at the chance to escape her controlling pack when she's offered a job as bodyguard to a powerful dragon. But her dream job becomes a nightmare when she realises she must also protect the magical gems known as dragon tears that contain his power. Because holy hell, does that man have a lot of enemies.

 "Lunaticking" by Dale Ivan Smith—Sorcerer-Agent Elizabeth Marquez tracks illegal wolf-men manifestations. Shifter Chloe must find her kidnapped pack leader. Together, these two wielders of different magics must find the supernatural culprits behind both crimes, and stop a far greater one from happening.

 "Prowl" by N. R. Hairston—Wereskunk Anise is constantly ducking werewolves and vampires intent upon harvesting her high-dollar skunk oil. Will alpha werewolf Brick really help, or is he just another poacher hunting her?

 "Full Moon's Curse" by Jenn Windrow—Sometimes the cure is worse than the curse. Cursed by a witch on a power kick, Julia Monroe has twenty-four hours to kill the leader of the local coven. If she fails, she'll be forced to live as a wolf for the rest of her life. If she succeeds, she'll be excommunicated from her pack and her family.

 "A Myth in Moonlight" by Becca Andre—Leena knows that mythical creatures don't exist—not in the modern magical world. But when the old werewolf myth proves to have some … bite, she must re-examine her beliefs to break an improbable curse before it runs wild in Cincinnati.