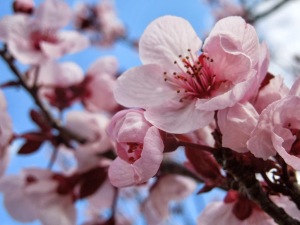 Happiness is seeing the first signs of spring.
Of course, I should have posted this about a month ago. The blossoms have all gone now, and spring has well and truly sprung. In fact, it's having an identity crisis and masquerading as summer, with a forecast high today of 38 (that's just over 100˚ for all you Fahrenheiters). Ouch. That's a sweltering summer day.
Nevertheless, we were talking about spring, weren't we? I love it when the first flowers of spring start to appear.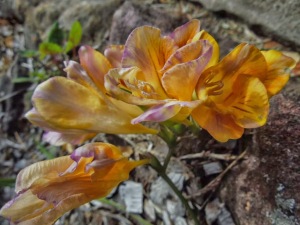 When I was a kid I had a little ritual. Despite being completely uninterested in gardens any other time of the year, at the beginning of spring I always wandered around the yard looking for new flowers. It was a joy to find those freesias poking through, and to smell their beautiful scent. Some years Mum had jonquils too, or snowdrops, and I would carefully admire and sniff each one (even the ones that had no scent – wouldn't want them to feel left out!).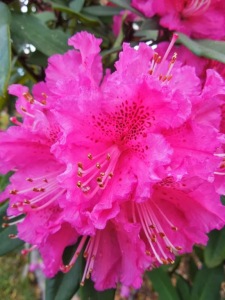 Not being a gardener, the only pretty flowers in my garden these days are the ones that appear by themselves on trees and shrubs.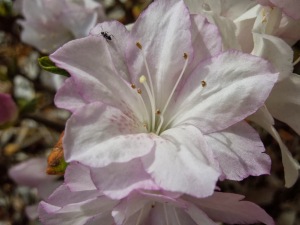 But I still like to walk around and admire them all.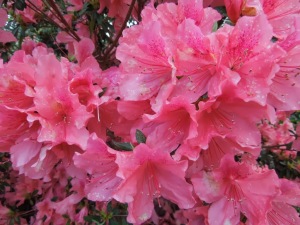 Tell me I'm not the only one! Do you have any odd rituals to mark the turning of the seasons?