Thirteen Realms: Thief of Souls series
Book 1: Assassin's Blood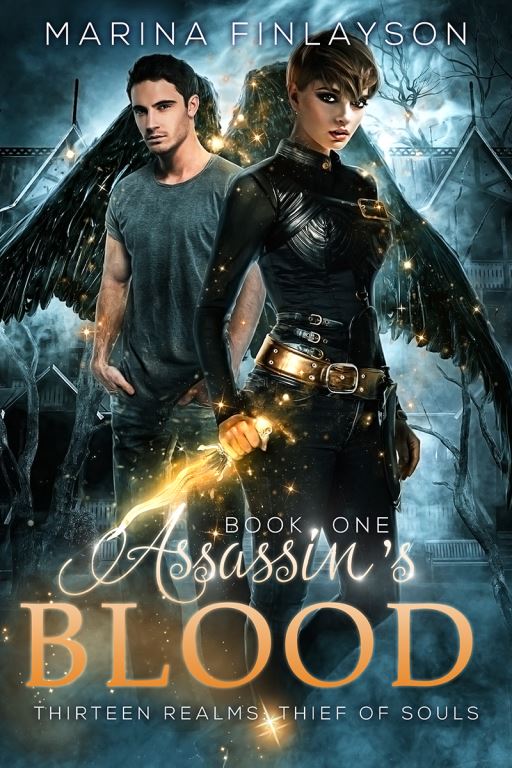 Prisoner. Pupil. Puppet.
Which one am I? Maybe all three.
All I wanted was to keep my head down, avoid the fae nobles who sneer at my half-human blood, and spend time with the few friends who don't care about my heritage.
Then the notorious Night Vipers killed one of those precious friends. I'm determined to make the assassins pay, but my plans for revenge backfired, and now I have a choice.
Trust Raven, the fae noble who wants something I'm not sure I can give, who has more magic in one feather of his midnight wings than I possess in my entire body, and who promised to help with my revenge.
Trust Ash, the steely-eyed master assassin who spared my life, who demanded I become his student in the art of death, and who seems to hate me even as he protects me.
Or confront the mysterious deadly being that lurks at the heart of the assassins' power, the infamous Thief of Souls. We are all puppets dancing to its malevolent tune, but when the music stops, who will be left standing and whose strings will be cut forever?
Ebook: Amazon.com | Amazon.co.uk | Amazon.com.au
Paperback: Amazon | Book Depository | Barnes & Noble | Fishpond
Book 2: Assassin's Dagger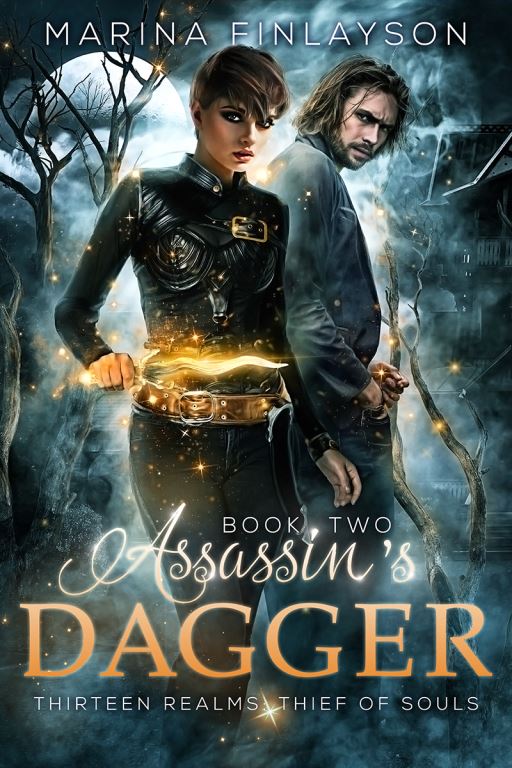 Most estranged fathers would send an email. Mine sends a zombie.
The infamous dagger known as the Thief of Souls is now mine. Its seductive power comes with a catch—the blade is determined to control me, and I'm losing the battle.
Ash wants to free me from its clutches. He's an ice-cold fae assassin who bizarrely seems to care for me, but can I trust his motives? A little voice inside me is screaming yes, but I can't even trust my own thoughts anymore.
So of course dear old Dad picks this moment to crawl out of whatever hole he's been hiding in for the last five years. He's a dangerous necromancer, and he wants the dagger, but maybe I can use him. Because he's the key to what I want most in all the world—if I can bring myself to pay the price.
Ebook: Amazon | Amazon.co.uk | Amazon.com.au
Paperback: Amazon | Book Depository | Barnes & Noble | Fishpond
Book 3: Assassin's Bane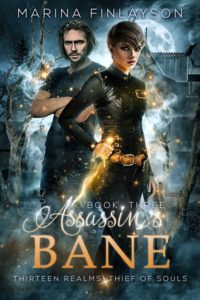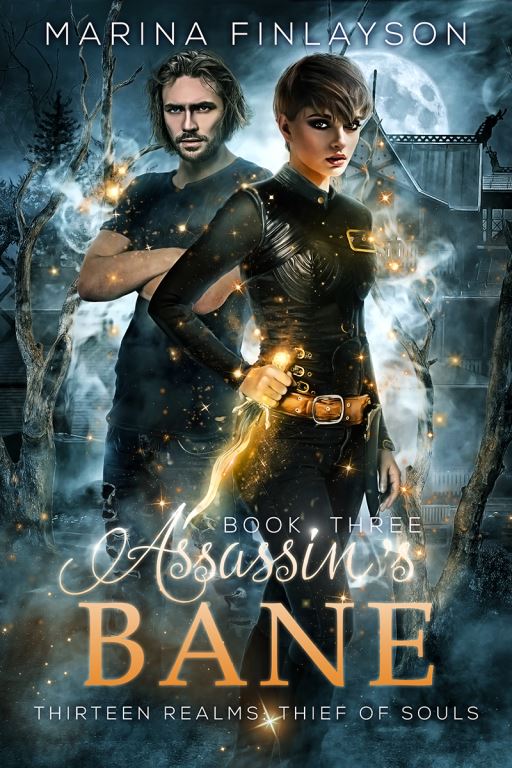 Accidentally becoming a necromancer was NOT on the to-do list. Oops.
Today was meant to be all about destroying the assassins who have plagued the Realms of Faerie for centuries. Instead, the assassins are a no-show and I'm fighting ghosts that I shouldn't be able to see.
Somehow, I've ended up with some of dear old Dad's necromantic power. He's the kind of guy who gave necromancy its bad name, and I'd give his tainted magic back in a heartbeat if I could. But he's disappeared along with the assassins and the sinister dagger known as the Thief of Souls. That's a triple threat that could smash the Realms into dust.
When all that power is turned on my best friend, my only option is to embrace the deadly new magic I despise. And that's a choice that could destroy me.
Ebook: Amazon | Amazon.co.uk | Amazon.com.au
Paperback: Amazon