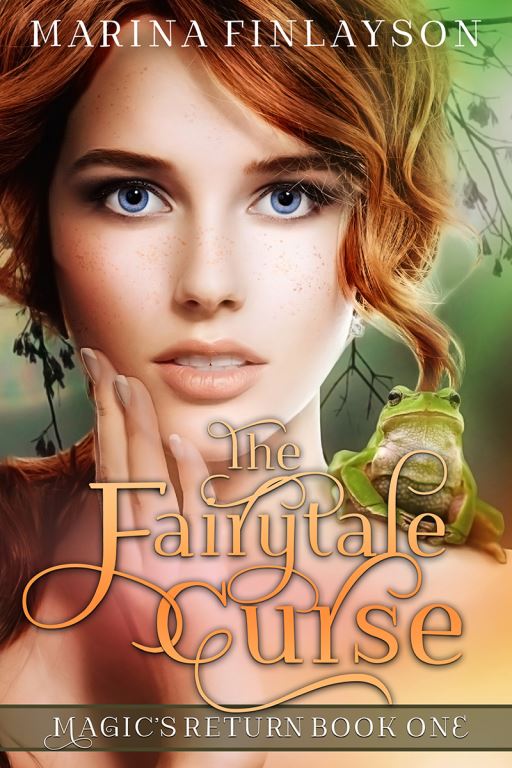 The Fairytale Curse is out at last, and can be yours for only 99 cents if you buy this week. You're still reading? What are you waiting for—go buy it! I'll wait.
Okay, you're back? Excellent!
The Fairytale Curse, like The Proving series, is set in Sydney. What can I say? There are a hundred and eighty-three billion urban fantasy books set in American cities (or London, another big favourite). I'm just trying to redress the balance!
Sydney is a gorgeous city—the deep green waters of the harbour, the white sails of the Opera House against the blue backdrop of a sunny sky. Ornate old sandstone buildings glowing a honey-gold. Acres of the Botanic Gardens covering the foreshores with green.
Of course it's also a modern city, full of skyscrapers of steel and glass, but it's the older areas down near the water that I love most. The Rocks features again in this book, and the Art Gallery also makes an appearance.
This building too: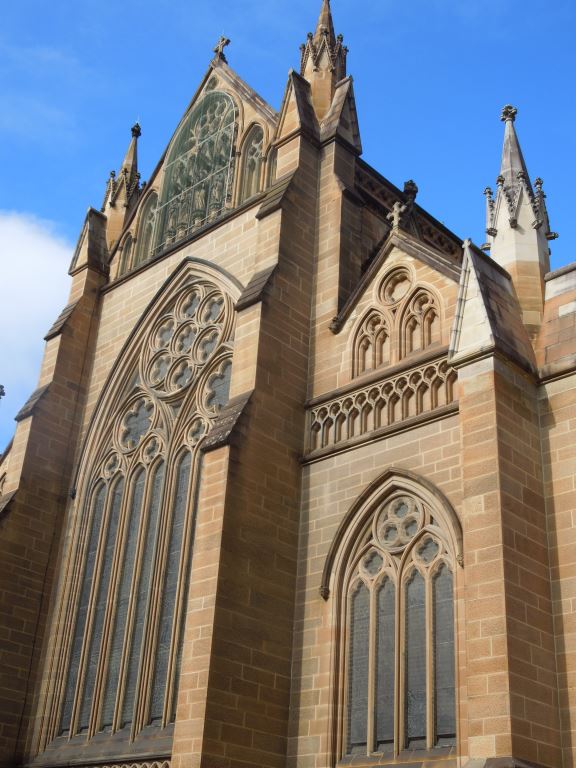 That's St Mary's Cathedral, one of those old-fashioned long, narrow churches, with more spires and peaks than you can throw a stick at, built in that beautiful glowing sandstone.
Look at the detail on the door!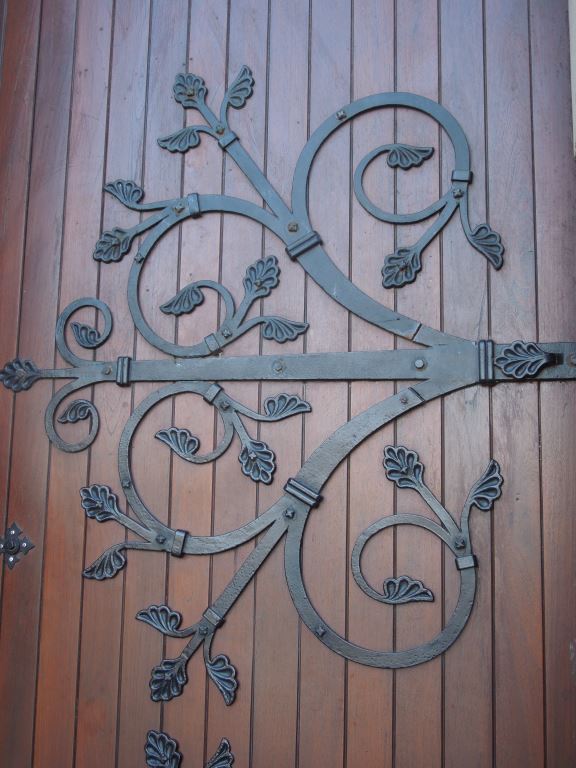 I've always had a soft spot for St Mary's, because my mum and dad were married there. They took me there once when I was younger, and we went down to the crypt, which made a big impression. Dark and kind of creepy.
The cathedral and its crypt feature in the climactic scenes of The Fairytale Curse. Last year we visited it while we were staying in the city, because I couldn't remember any of the details about the crypt, and I wanted to get it right for the book.
It was a lot different to how I remembered it, so just as well we went. Much, much bigger than I'd thought, big enough to accommodate a large gathering of people. (Though hard to photograph as the space is interrupted by a lot of arches supporting the cathedral overhead.) And beautifully decorated—solemn and dim, yes, but not at all creepy! I guess it was the mention of people being buried there that sent my young mind careering onto the creepy track.
There is a stunning Celtic cross inlaid into the marble floor, 140 feet long, which features scenes from Genesis in large medallions.
In the next book, The Cauldron's Gift, I do take a couple of liberties with the interior. I needed something that isn't actually there. Still, that's the beauty of fiction—I'm allowed to make stuff up.
If you're ever in Sydney, go have a look. It's a beautiful church. You could go down into the crypt and pretend you're Vi when all the—wait, can't tell you that. You'll have to read the book!