Half human, half dragon, all vengeance: Kate is back for the final struggle that will tear the dragons' world apart.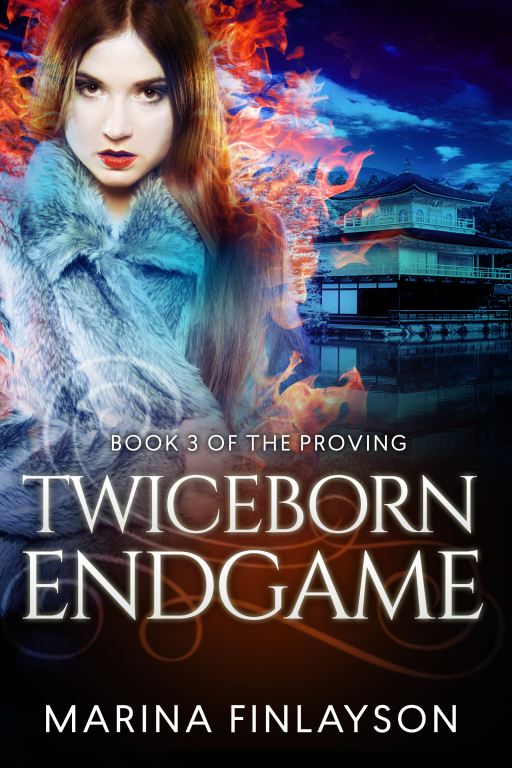 No one said being half dragon would be easy, but Kate O'Connor's life has gone completely off the rails. She thought she'd won the succession war between the daughters of the dragon queen, until a shocking betrayal changed everything.

Now seven new sisters have joined the fray, a sinister government taskforce is gunning for her, and the Japanese queen has hit town, bent on snatching the throne for herself. Worst of all, her beloved son has been abducted.

The shifter world has never seen a proving like this one, but then, there's never been a dragon quite like Kate before. She'll need her human ingenuity as well as her dragon magic to save her son and everyone she holds dear. The final moves in the deadly endgame take her from goblin caves to Japanese palaces as she races against the clock to snatch victory from the dragon jaws of defeat.
And that's a wrap! Twiceborn Endgame is the final book in the urban fantasy trilogy The Proving. I'm so pleased to be finished. That's something I can cross off the bucket list now—I've written a trilogy!
Twiceborn Endgame is available on Amazon now. Give yourself an early Christmas present and find out how the story ends!