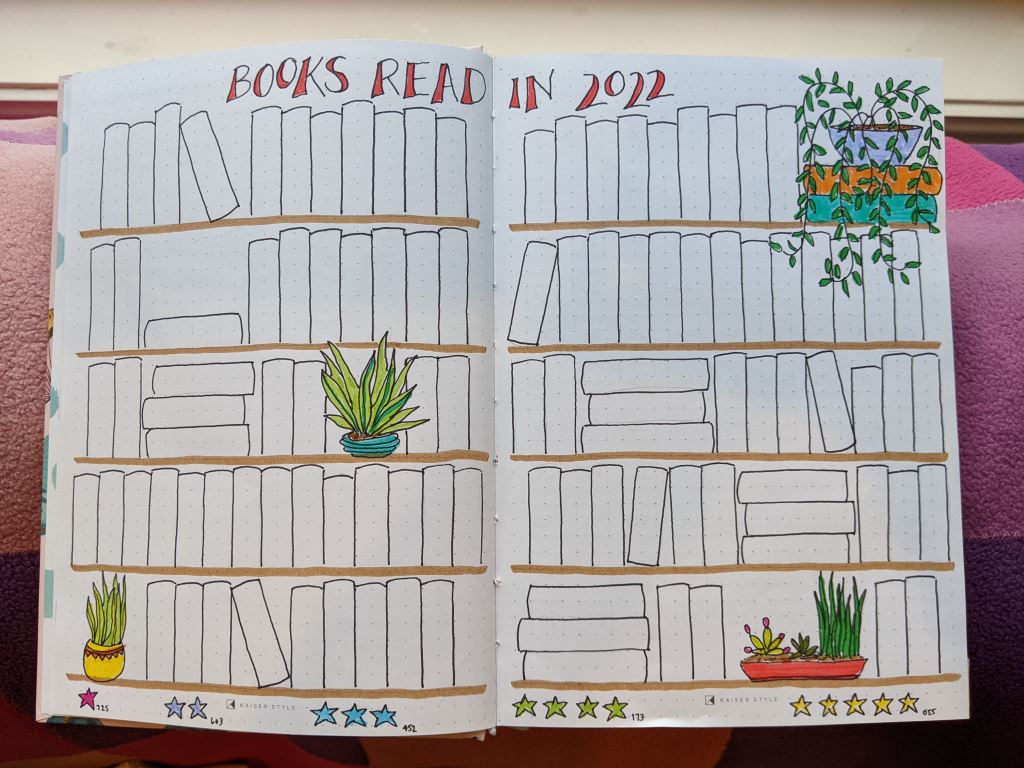 Do you keep a reading journal? I've been on Goodreads for years, and even before that I used to keep a list of the books I'd read each year on my old blog. But lately I've been seeing a lot of beautiful reading journals on YouTube, and their artistic nature appeals to the scrapbooker in me.
I've always had trouble remembering much of what I've read. Plot details blur together, and once I've finished a book I can barely remember the main character's name, much less anything else. Usually all I can recall are a few main events and whether or not I liked the book.
So I've decided to keep a reading journal this year. Filling it in will give me a relaxing activity as well as a more detailed record of my thoughts on what I've read. I'm hoping this will help with my lousy recall!
As part of my journal I created a reading tracker in the form of a bookshelf full of blank books, and I thought you might like to have one too! Click the download button below to get your own blank .pdf version of the reading tracker.
As I finish each book, I'll write the title on the spine and colour it in according to how many stars I've given the book. You could also colour them in according to what format the book was (ie paperback, ebook, audiobook), colours that match the actual book, or use any colour scheme that takes your fancy. Or of course you could leave them in beautiful black and white—it's up to you how your personalise your tracker. There is room for 106 books on the tracker, but you can print extra copies if you read more books than that.
I hope you enjoy it! Are you planning to keep a reading journal this year? Or have you kept one before? Let me know in the comments!