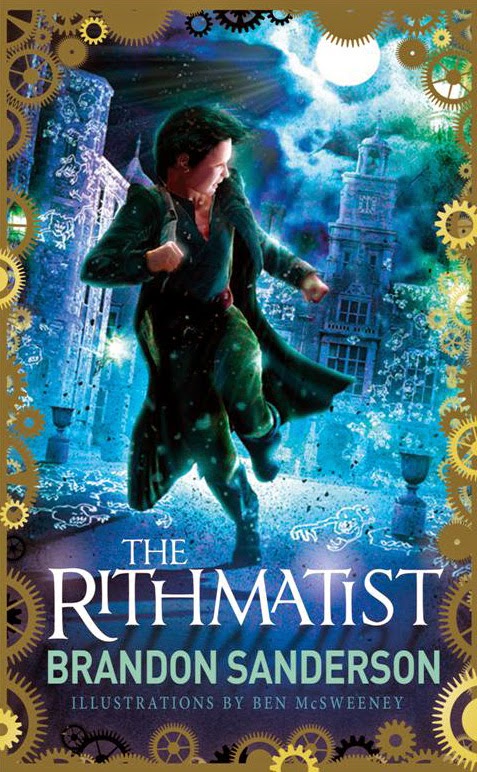 Like all Brandon Sanderson novels, The Rithmatist features an innovative magic system. The story is set in a school for young magicians, or "rithmatists", but there are no spells and wands in sight. Instead, the implement of magical choice is a lowly piece of chalk.
With a piece of chalk, the trained rithmatist can draw all kinds of defensive and attacking circle patterns. As the name implies, these depend on good mathematical skills. But there's also room for creativity – chalk monsters, called chalklings, can also be drawn and sent to attack the opposing rithmatist's defences.
The budding rithmatists practise their skills in duels while at school, so they'll be ready to use them in earnest when they graduate. There's a war going on against wild chalklings, and the elite schooling and a life of privilege are to prepare the next generation of warriors for this war.
Our young hero, Joel, knows more about the theory of rithmatics than most of the rithmatics students, but sadly, though his chalk drawings are near-perfect, he lacks the vital spark that brings them to life. He receives mundane tuition at the pretigious Armedius Academy as a charity case, and does his utmost to sneak into rithmatics lectures, as he's desperate to find another way into the longed-for world of the rithmatists.
When rithmatics students start to disappear in frightening circumstances, it seems he might get a chance at last. The principal assigns him to assist Professor Fitch and the police in the investigations, where Joel's quick mind and wealth of rithmatic knowledge soon prove useful.
But it also makes him a target, and Joel soon finds there's a lot more to rithmatics than he realised, and that the war is not so distant after all. With the help of Professor Fitch and Melody, a struggling rithmatics student who nevertheless draws very powerful chalklings, he must solve the mystery before he and Melody become the next disappearances.
It was a fun read. It's called Young Adult, but it feels almost closer to middle grade, despite the word count and vocabulary not being middle grade level. Perhaps because, despite the sometimes dark subject matter, it never feels particularly dark? Maybe I was too distracted by my enjoyment of rithmatics, but the tone felt light, as if Joel was never in any real danger.
It's a fairly straightforward plot, without the intricacies of a massive tome like Words of Radiance. The door is left well and truly open for a sequel, but there's a nice resolution of the immediate story, so it's not a cliffhanger.
Very selfishly, I wish Sanderson would stop writing everything else and just focus on the Stormlight Archive! – but if and when there is a sequel to The Rithmatist, I'll certainly be reading it, to find out if Joel's dreams ever do come true. An engaging fantasy, suitable for ages ten and up.