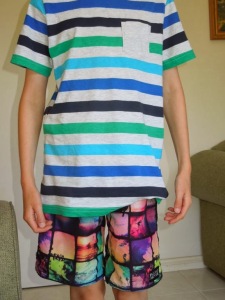 Me: My darling boy, have you been getting fashion advice from your father again?
Baby Duck (suspiciously): No.
Me: That is a very nice shirt, and those are very nice shorts, but you can't wear them together. They don't go with each other at all.
Baby Duck (laughing): Mum! I don't care – I'm a boy!