Once upon a time there lived an ugly quiltling. The poor little quiltling didn't look anything like the other quilts in the family, who all laughed at it and said how ugly it was. Even its own mother didn't love it.
The poor little quiltling would sit by the lake and watch the beautiful quilts go by, and dream of growing up to be a beautiful swan quilt.
Sadly, this never came to pass.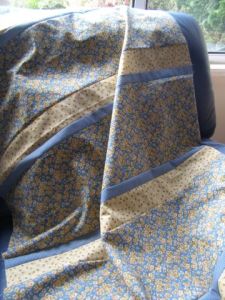 See? Ugly!
I've joined the free motion quilt-along on Christina's blog