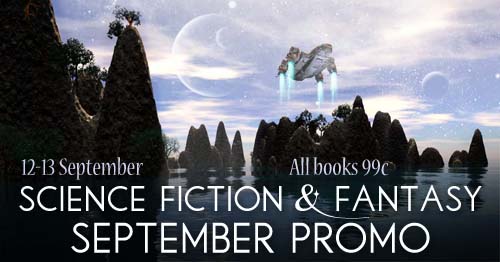 This weekend, the 12th-13th September, sees a great sale for fans of fantasy and science fiction. Aussie author Patty Jansen has organised a whole bunch of indie authors, who are all discounting books this weekend. There are over forty books at the bargain price of 99 cents, including my own Twiceborn
, plus several more which are the first in their series at the unbeatable price of free!
There's a range of books, from epic fantasy to urban fantasy, horror to science fiction, so there's something for everyone. I have my eye on a few of these, and will be picking up some bargains myself. And if you like epic fantasy, I can highly recommend Pauline Ross's The Fire Mages
, which I've read and loved. I've read a couple of Patty's too, though not the ones she has for sale here, and she tells a great story.
Go direct to the page of 99 cent specials here, or click on this link to take you to the main promotional page. From there you can access both the 99 cent page and the free page. (Fellow Aussies please note, some of these books may not be discounted until Saturday afternoon, since it will still be Friday in the US when it's Saturday morning here.)
Happy reading!